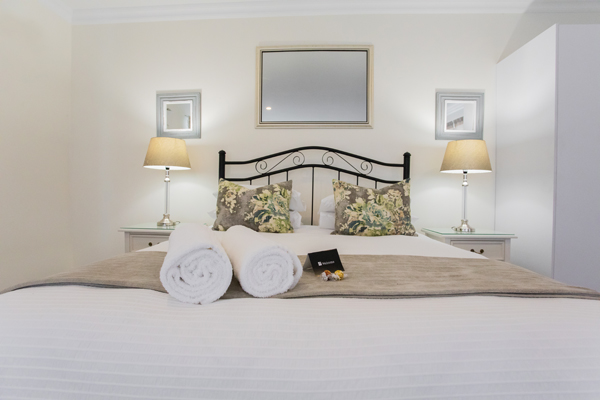 Torquay
44 m2
Named after a seaside town in Devon in the UK, Torquay is renowned for its healthy climate and has earned the nickname the English Riviera. One of the most affluent and beautiful streets in East London also takes its name from Torquay and runs along the Nahoon River. For those looking for things to do in East London it is worth taking a drive to Torquay Road.
READ MORE
Windsor
50 m2
The famous Windsor Castle, one of the official residences of the British Royal Family, is found in the historic market town of Windsor in the UK. It is located South of the River Thames and guests in the Windsor Suite should visit the East London Harbour on the Buffalo River, where on the Royal Tour of 1947, the then Princess Elizabeth (later Queen Elizabeth II), performed her first solo engagement to open the graving dock.
READ MORE
Kensington
48 m2
An affluent district in west London, Kensington is renowned for its gardens and museums and is the home of the Royal Albert School of Music. Two noteworthy local attractions that appeal to the heritage of Kensington include the beautiful Anne Bryant Art Gallery and the East London Museum, home to the original Coelacanth, then thought to be extinct.
READ MORE